Description
What is Toast POS Software?
Toast restaurant software provides you with a turn-key solution that lets you manage all your business functions. Toast POS is a complete solution designed to help you run your business like a pro. From the moment your system is installed, you will have streamlined financial management capabilities including:
Inventory management
Orders
Payments across multiple sites
Sales reports with real-time charting
Online reporting
Reporting for loans and more.
Bringing it all to you from the palm of your hand Figure out fast! Your staff can get to work managing orders from their phone and get paid immediately while in the kitchen, or out on delivery. Marketing can be at your fingertips. This is all accomplished by this exclusive software designed specifically for restaurant business.
Features
Check out Toast POS Features
You can access the following features through Toast restaurant software:
Fully functional tour of your restaurant (documents, costing, etc.)
No-contact guest experience
Operational restaurant (menu for food and drink, costing, etc.)
Functional kitchen
Digital ordering
Complete service manager (payroll, management of staff and kitchen instructions)
Guest engagement including email marketing, gift card, etc.
Toast restaurant software supports all types of restaurants and can be suitable for:
Casual dining
Fast casual
Nightclub or bar
Café & Bakery
Restaurant
Pricing
What is Toast Pricing?
Depending on features you need or packages you will choose Toast software for restaurants will costs differently.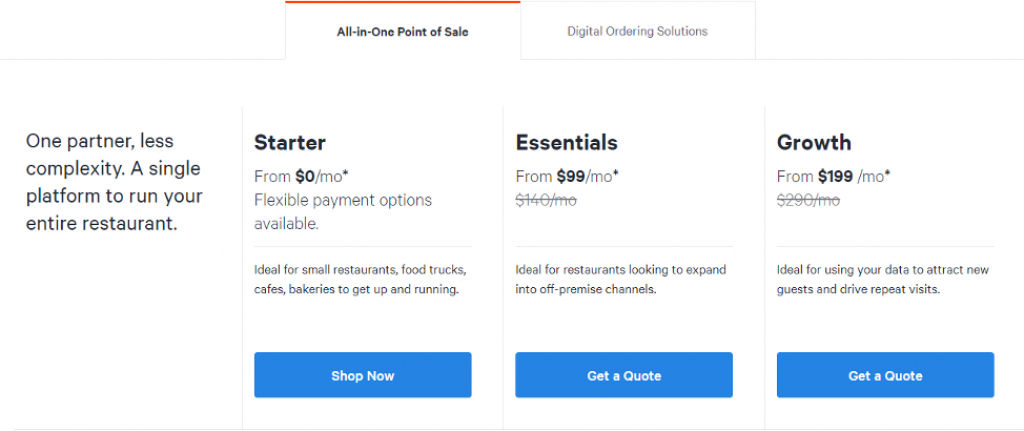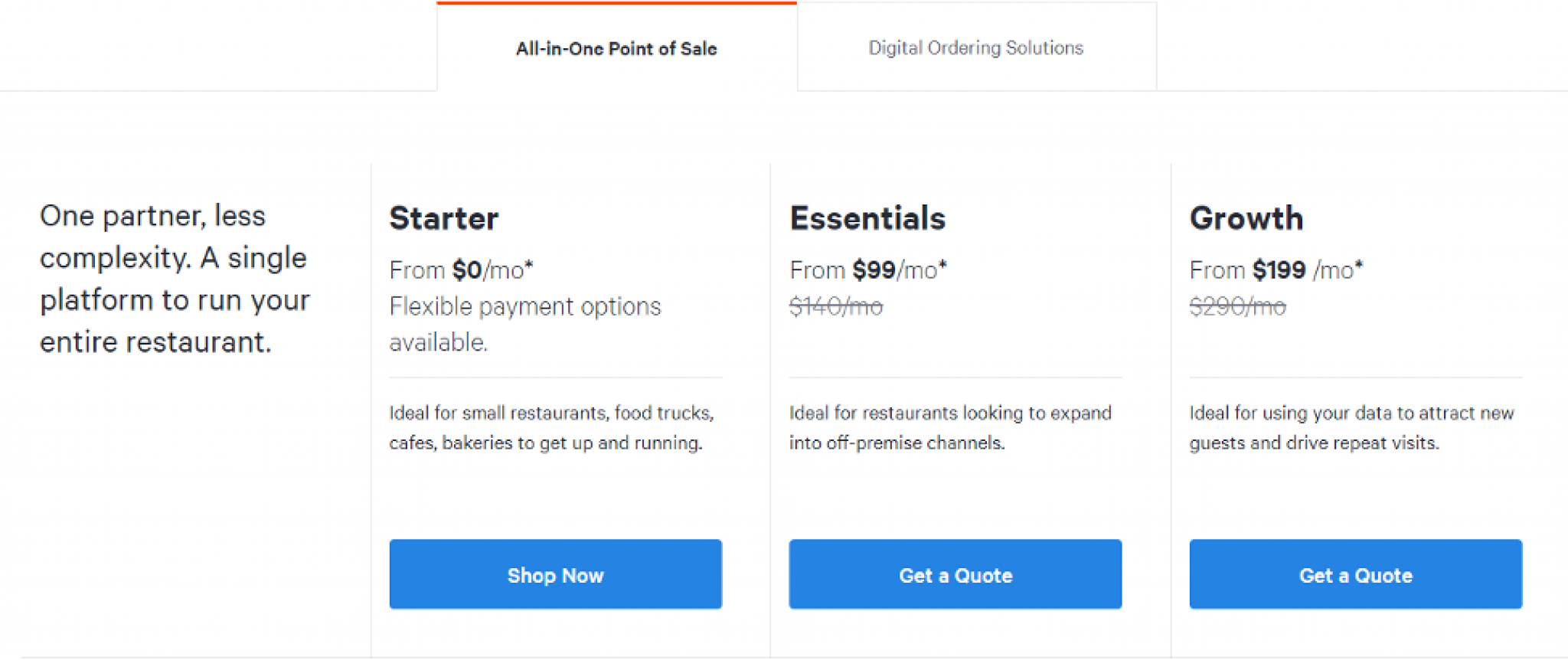 Besides this Toast restaurant software has helpful add-ons to expand the capabilities of your business.


To fully meet your needs and improve your restaurant business, Toast offers POS bundles. Each of them can be customized to suit any restaurant.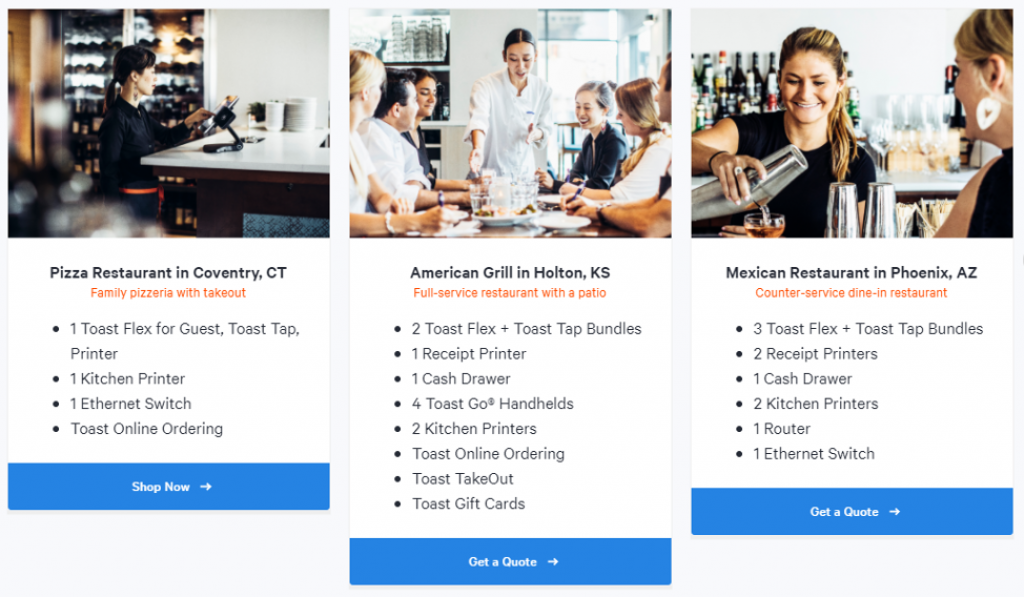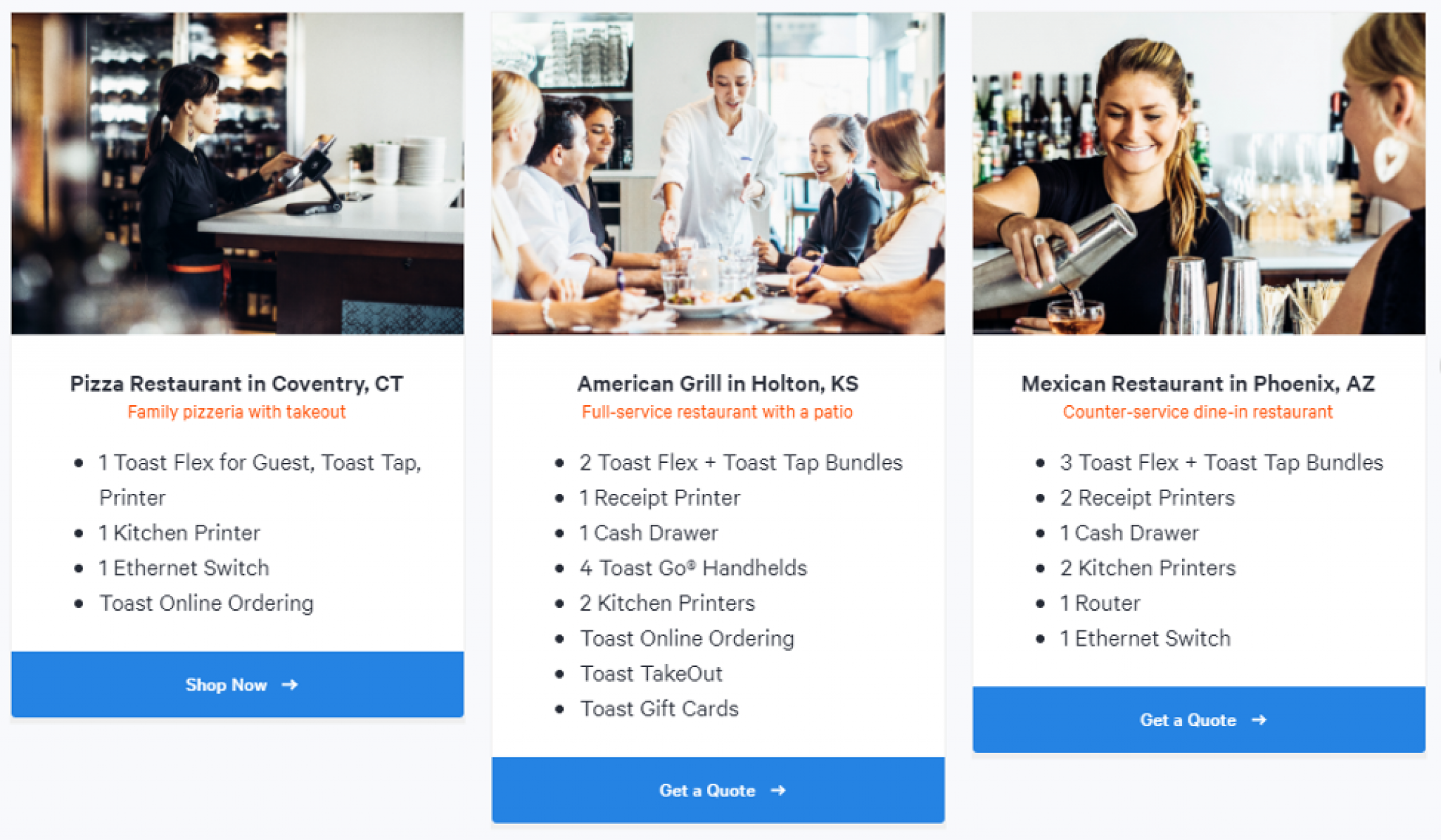 Rating Scores
Check Editor's and Users' Rating Score of Toast POS Software