NOWPayments is a cryptocurrency platform that offers secure and convenient solutions for your digital payments. This service will give you a new payment experience with all-in-one solutions. NOWPayments is a payment solution that aims to expand the use of cryptocurrency as an alternative form of payment.
The NOWPayments API service will allow businesses or users to send or receive fiat currency and cryptocurrency without the involvement of any intermediaries.
Description
What Is NOWPayments?
NOWPayments is the first crypto payment service provider to offer an all-in-one, fast and secure crypto-to-fiat solution. It was built by professionals from the payments industry to revolutionize cross-border transactions in real-time with one account for all your online purchases.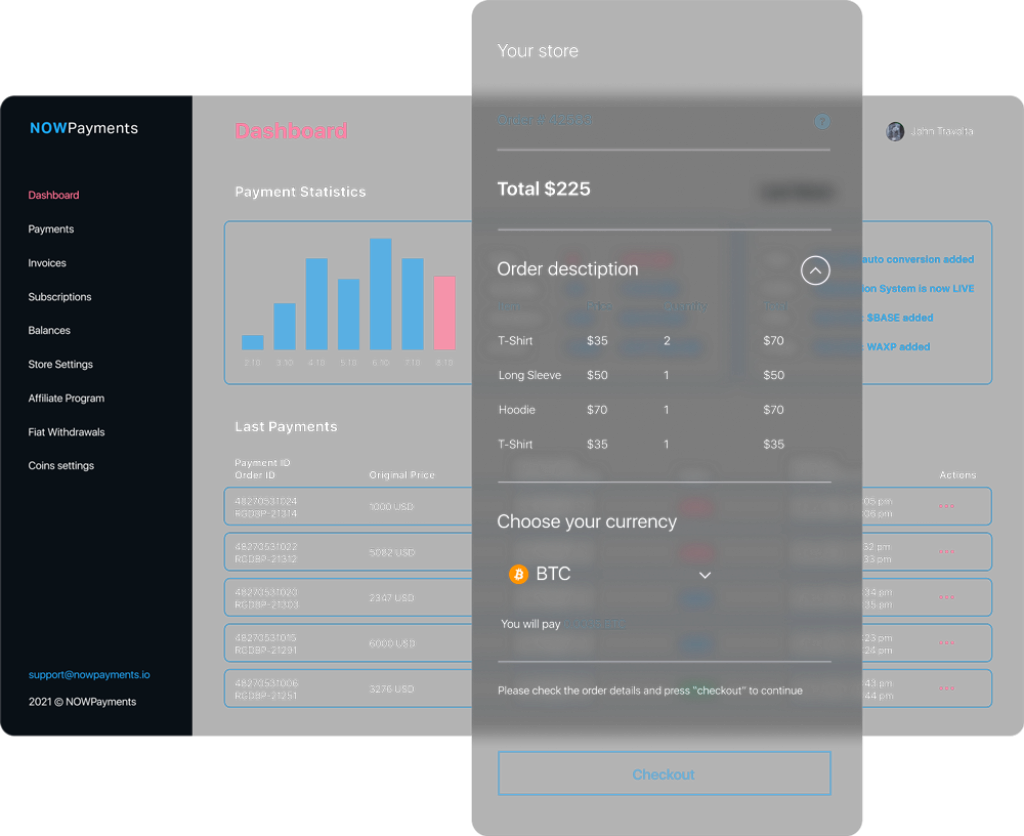 NOWPayments is a payments platform that utilizes blockchain technology to deliver secure, quick, and convenient cryptocurrency and fiat currency payments. NowPayments offers users the option to send cryptocurrency safely. The crypto payment options include BTC, ETH, XRP, etc. They also offer several types of wallets.
Features
NOWPayments Features
Cryptocurrencies are becoming increasingly popular, and NOWPayments is the perfect gateway to accept them all. We offer competitive rates, 24/7 support, and a personal account manager who can help you every step of the way.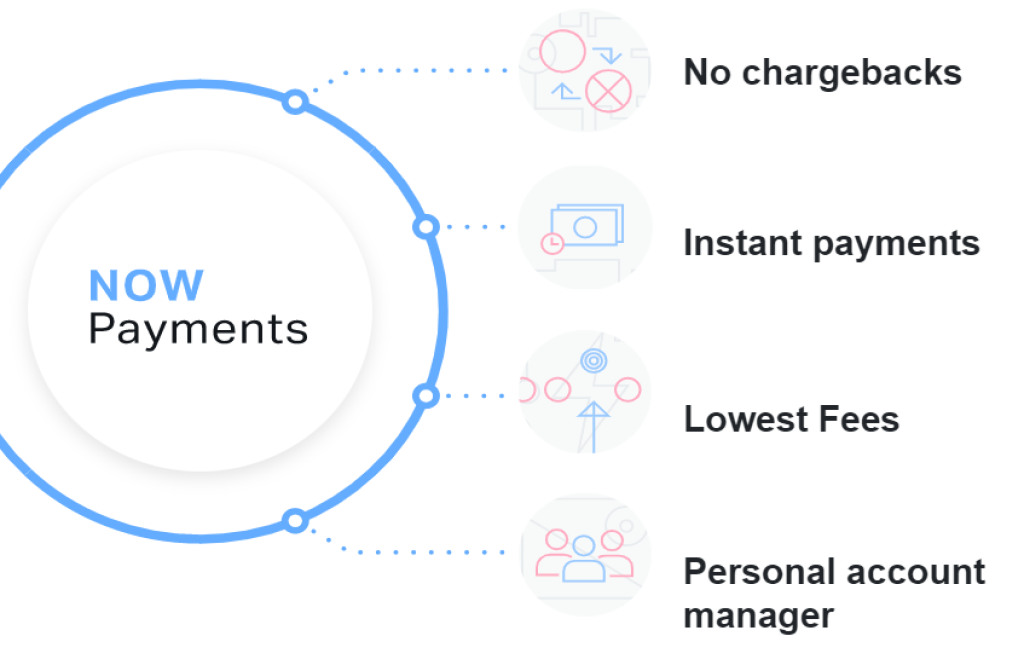 You don't even have to worry about converting currencies either – we're happy to convert your crypto payments for you at a great rate. Whether it's Bitcoin, Ethereum, or another cryptocurrency that interests you, NOWPayments is here for you. Below there're the main NOWPayments features:
No chargebacks.
Instant payments.
Lowest Fees.
Personal account manager.
There're numerous benefits both for merchants and buyers.
Pricing
What Is NOWPayments Pricing
NOWPayments allows users to pay their bills with cryptocurrency. There is no need for the service provider or the merchant to have cryptocurrency. Paying bills with cryptocurrency is an easy, secure, and fast way to purchase products and services at merchants that accept cryptocurrency.
Blockchain technology keeps all your transactions secure and anonymous. This means there are no unnecessary intermediaries or any middlemen who can see or access your data. NowPayments also allows merchants to receive payments using fiat currency, which is good for business owners who do not have time to manage cryptocurrency wallets.
NOWPayments offers plans based on the number of transactions per month. Each plan has a different range of transaction limits. The pricing can be found on the NOWPayments website.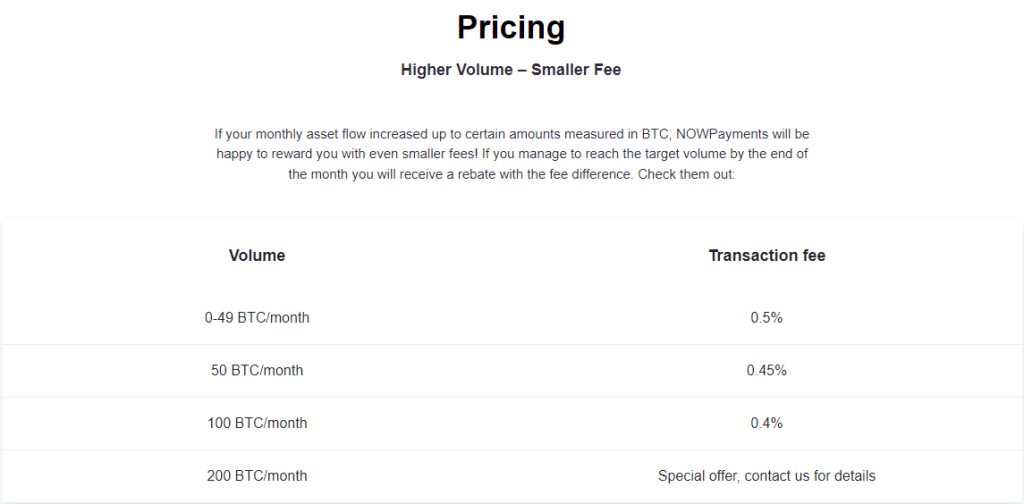 The Bottom Line
NOWPayments is a crypto payment platform that allows you to safely and securely pay for your online purchases using cryptocurrency. With NOWPayments, you can spend your cryptocurrency directly from your own wallet.
This means that there is no need for the merchant or service provider to have their own cryptocurrency. The NOWPayments service is ideal for cryptocurrency traders who want to convert their cryptocurrencies into fiat currency.