Elly is a new type of payment system that makes sending money as easy and quick as sending an email. Elly aims to be the best and most convenient way for people to send digital payments and remittances, pay family members, make donations in crypto, etc.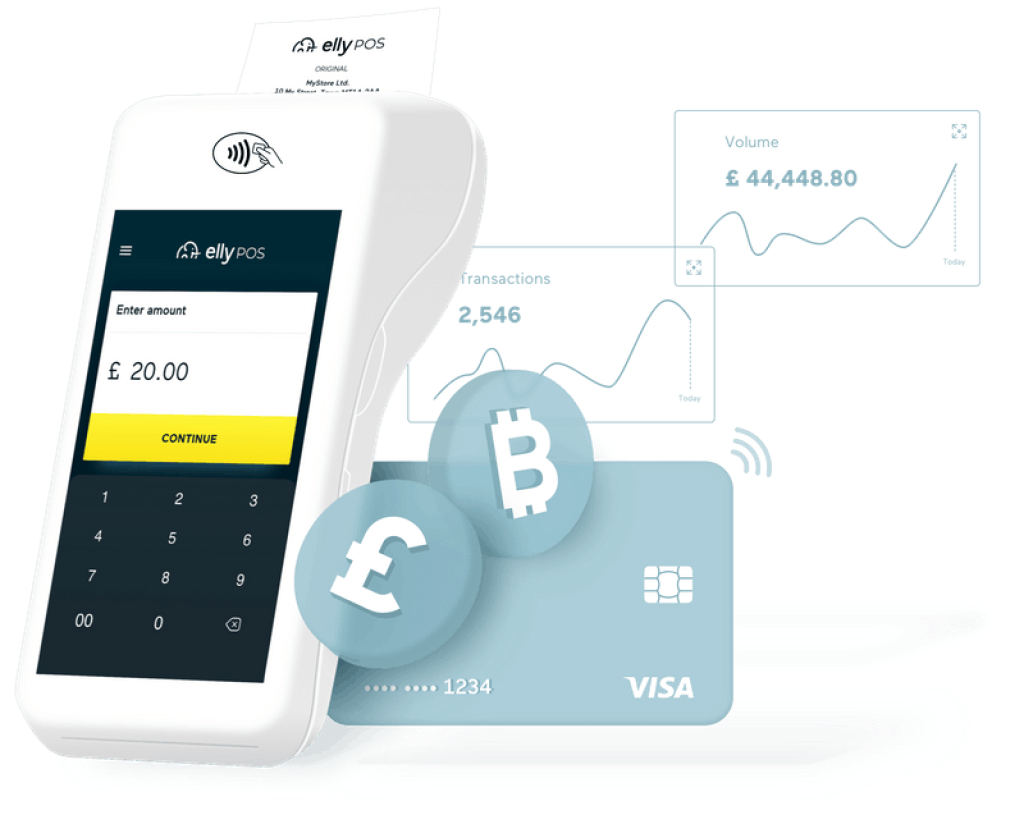 Description
What Is Elly?
Elly is a blockchain-based system that allows users to send, receive and store values in various currencies. It is a peer-to-peer micropayments system that uses smart contracts to enable individual actors and businesses to implement cryptocurrencies on their own products.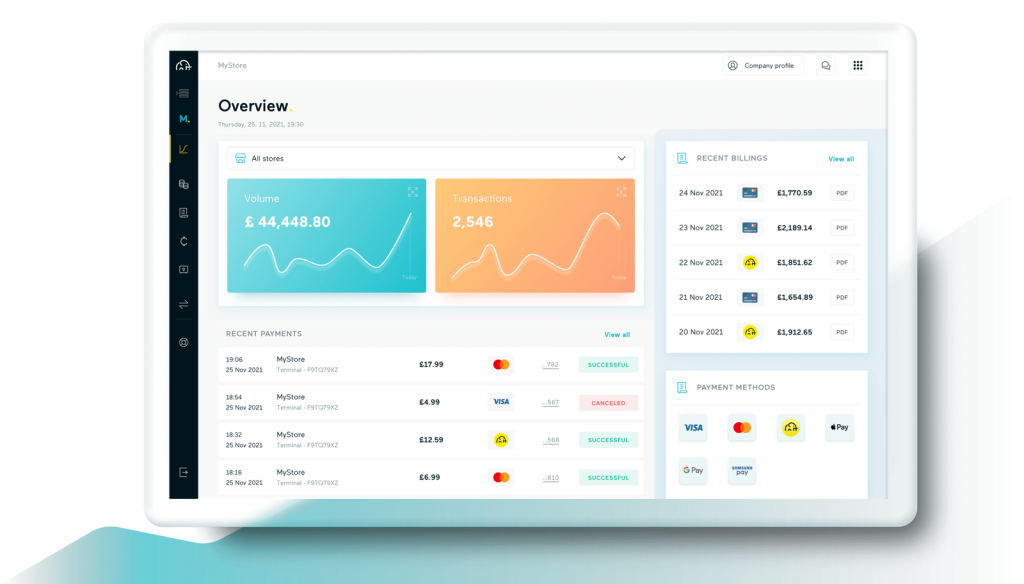 Elly makes money transfers quick and easy by combining the speed of digital currencies with the benefits of traditional banking and payment systems. It is a direct peer-to-peer money transfer system without the need for any intermediaries; if you want to send money, all you have to do is type in the recipient's address and then click Send.
The blockchain-based Elly payment platform is ideal for both individuals and businesses. This convenient system can help you save money and time on transaction fees. It also provides all the benefits of traditional banking systems like access to your account 24 hours a day via the internet, debit or credit card facilities, and a third party's security that protects your transactions with encrypted software.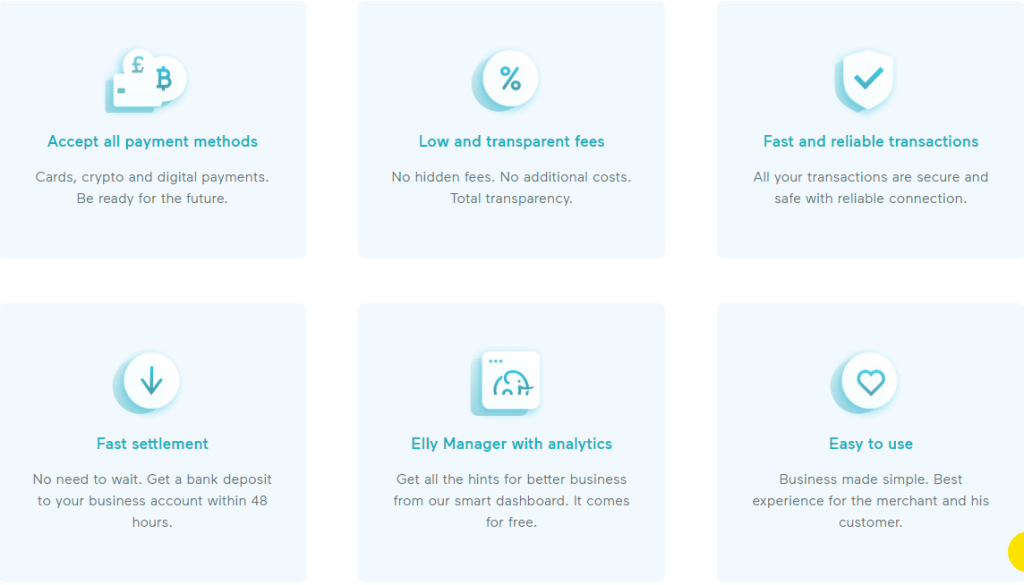 Accept All Payment Methods
Elly is the only payment system that accepts all forms of payment, offering more choices to consumers, service providers, and the rest of the network. It gives them full control over how they want to pay and how they want to receive payments. Elly accepts any form of payment: cards, crypto, and digital payments. Be ready for the future.
Low And Transparent Fees
Elly offers low fees with no limits on payments sent; there are low transaction fees, and some users can even send money for free. The cost is calculated through a smart contract based on computational resources used per transaction and not per actual transfer amount.
Fast And Reliable Transactions
Elly's payments are fast and reliable. Every Elly user is a node within the Elly network, so each transaction is broadcast to other nodes in real-time and verified before it can be added to the blockchain.
Fast Settlement
A typical transaction takes around 15 seconds to settle, much faster than other digital payment services and competitors.
Elly Manager With Analytics
The Elly Manager analytics tool gives users more information about how their money's being used, helping them make better decisions about how much money they should spend in a particular location or on a certain product, service, or person.
Easy To Use
Elly's user-friendly interface allows users of all levels to enjoy the benefits of sending and receiving money through digital currency.
Pricing
What Is Elly Pricing
Pricing is based on how much you want to send, but unlike other competitors outside the Elly network, there are no additional fees for each transaction type. In fact, you can choose to make some payments free, and others cost a small fee. Users also can select a flat fee for all transactions within a specific category.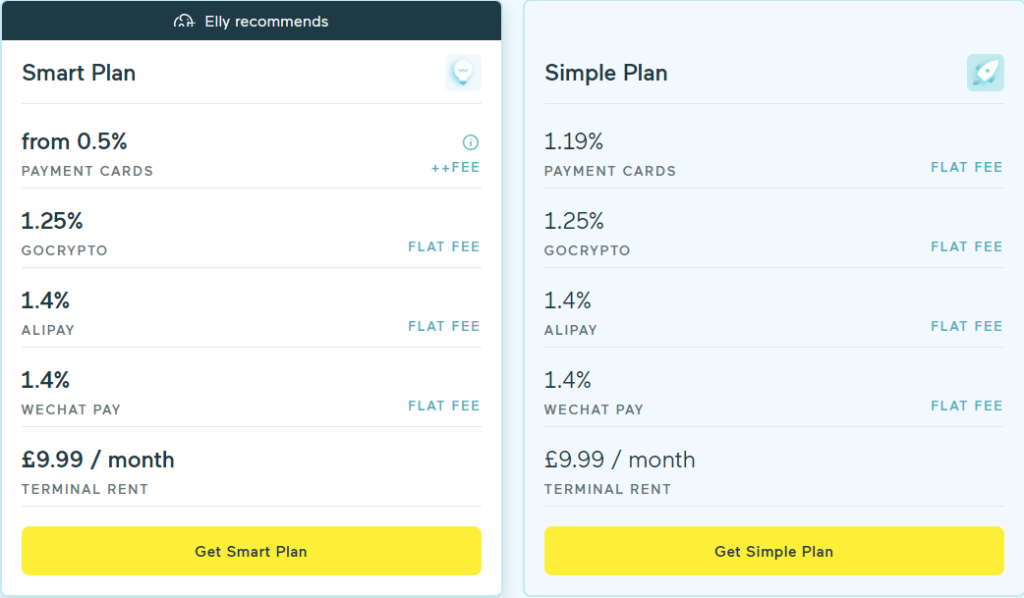 Elly Pricing Plan Include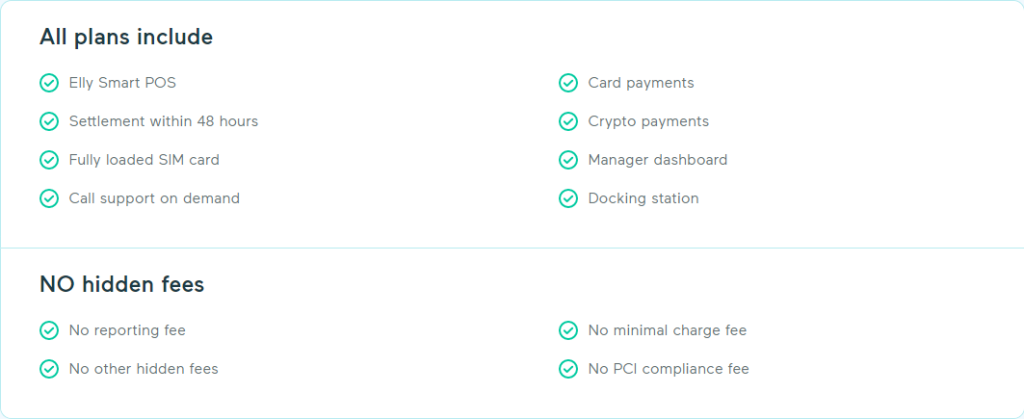 The Bottom Line
Creating Elly is one of the steps in the evolution of blockchain technology, introducing a new generation of payment systems. With the unique properties of decentralized currency and smart contracts, Elly aims to become a full-fledged money transfer network available 24/7, giving users more control over their money.